Discover more from Happy Surprises
Weekly art exploration, prompts, to ignite your creativity, and rediscover the joy of painting outside the lines. Join me as I share my creative process and practice
Not done yet exploring
I spotted jellyfish like hidden sea treasures at low tide and I painted a few more!
Happy Surprise is a free weekly newsletter about the creative process, practice, and sharing my creative journey. If it's your first time here: welcome & hi! If you find inspiration and joy in this creative space, why not share it? Thank you 💛
Bonjour! I'm writing from the windy and wet beautiful shores of Brittany, cosy in the van with herbal tea and determined to send this via my iPhone! It's challenging.
France is amazing, delightful and stylish as always. I've been enjoying croissants each morning and staying close to the coast.
But for some reason, I've been spotting all sorts of jellyfish during this trip. I mean, rarely does a day pass without encountering jellyfish during low tide at ten beach, near some rocks, or even painted artwork on a wall, and I even noticed a beach signs about them!
During this trip, I brought with me the artworks I shared my struggles with in my post last week. Today, I took them out for a photoshoot to share with you.
Naturally, I ended up painting a few more jellyfish because I just had to follow the sigh! Plus, I also added extra details to the previous ones with some colour markers.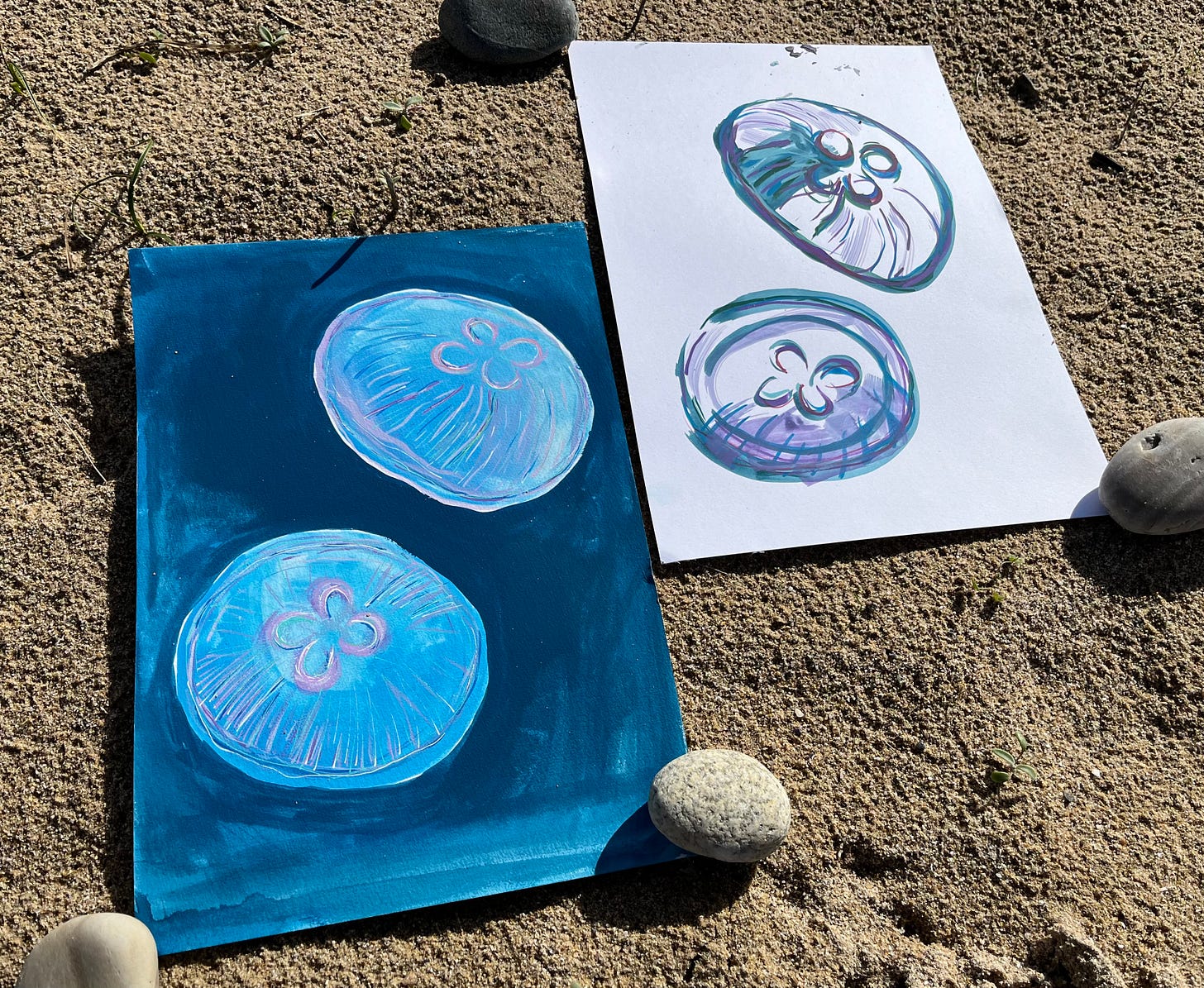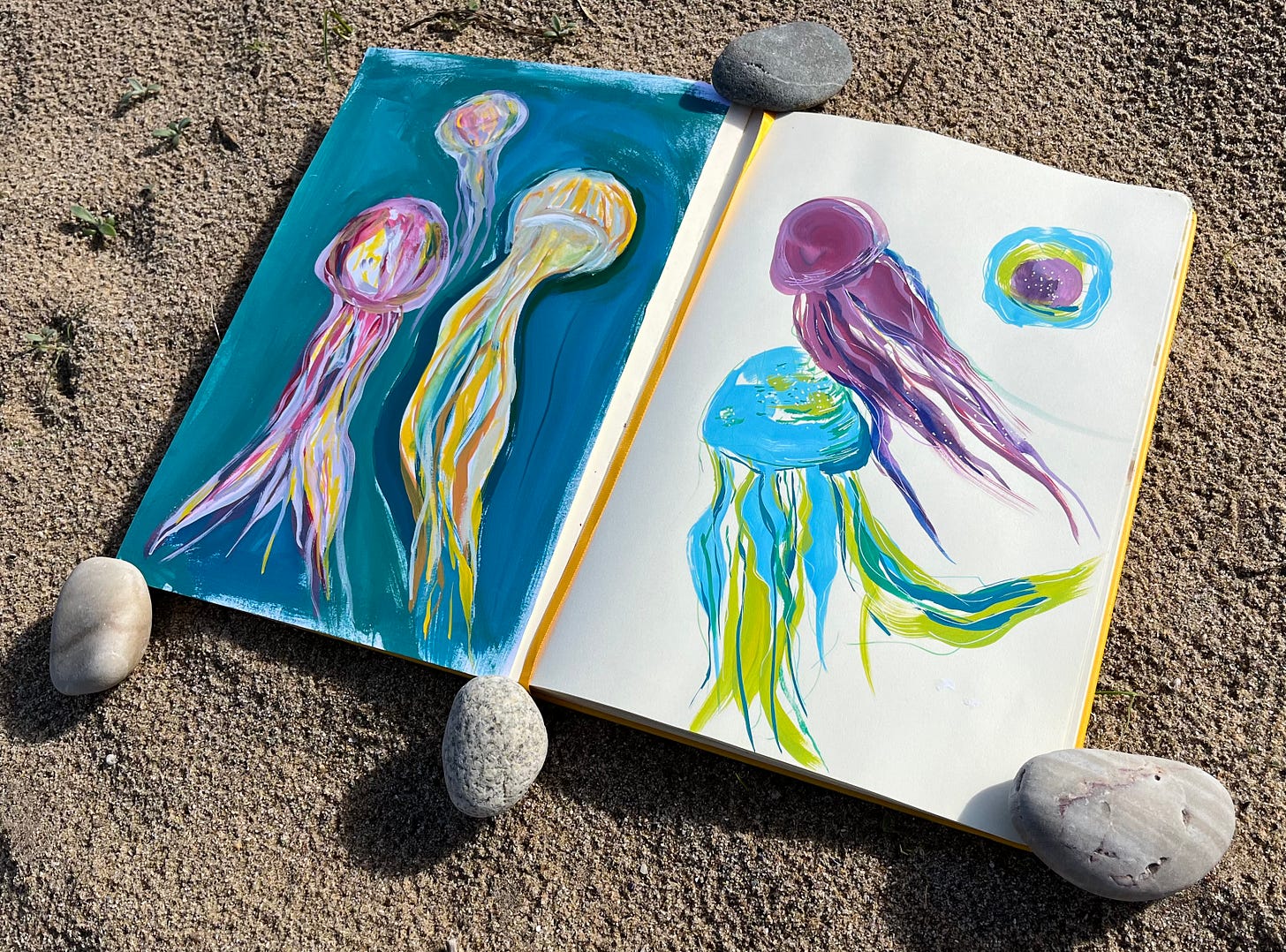 ---
Looking for seashells, old wood, or exploring sea wildlife is a form of meditation for me. Suddenly, all thoughts vanish. I don't mind time slowing down, and I can spend ages doing this.
However, the process of trying to transform what I see into drawings on paper doesn't always work out that easily. So, during moments like these, I just try to capture the inspiration and hold onto it for the next time I begin creating again.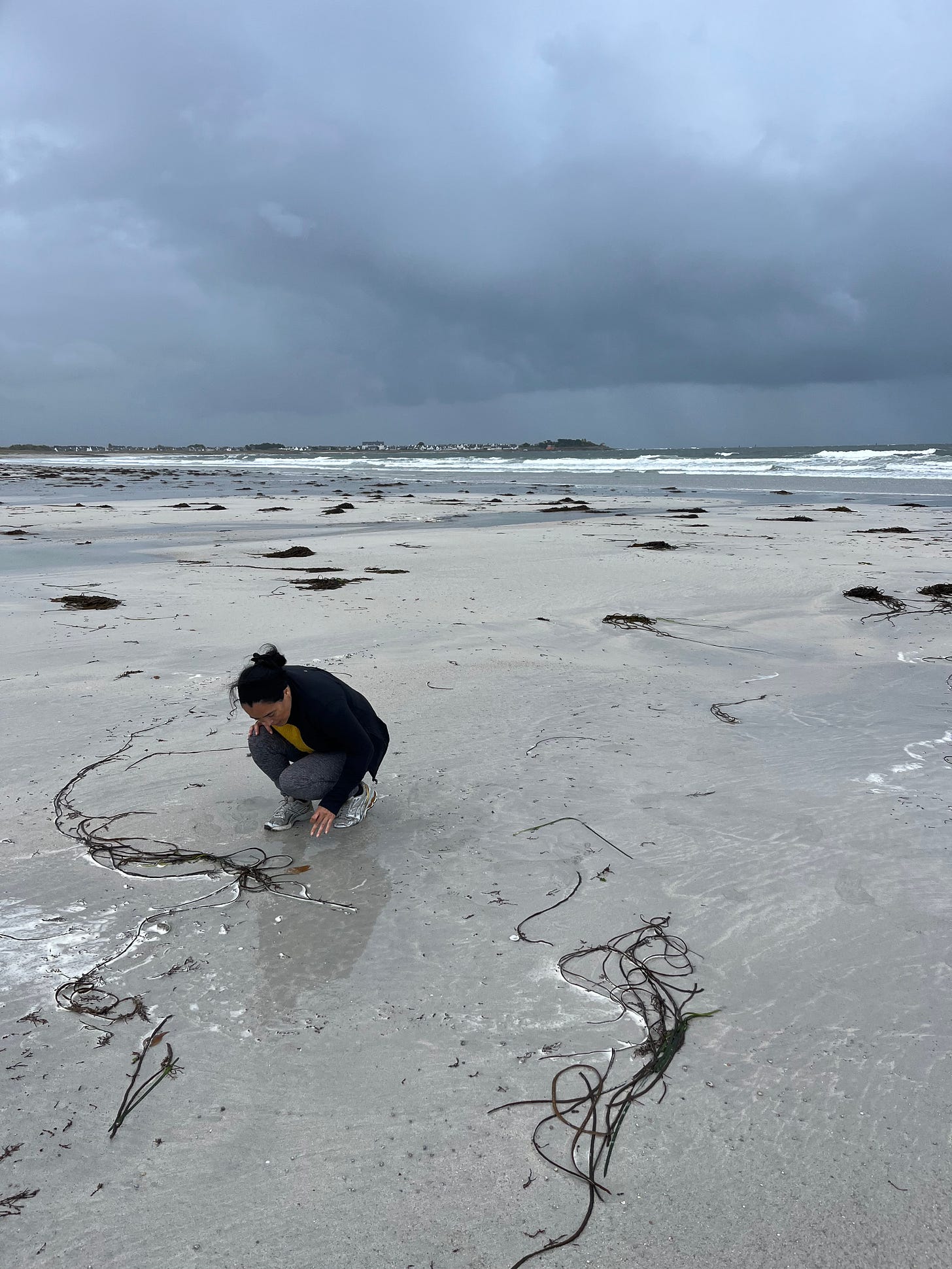 Oh my, the diversity of wild jellyfish here stands out from what I've observed in other places. At least, I certainly didn't encounter this many last summer in the UK, and I definitely don't see as many in the Netherlands. I believe they're called Aurelia (moon jellyfish) and Pelagic jellyfish. But overall the sea wildlife in southern France is amazing.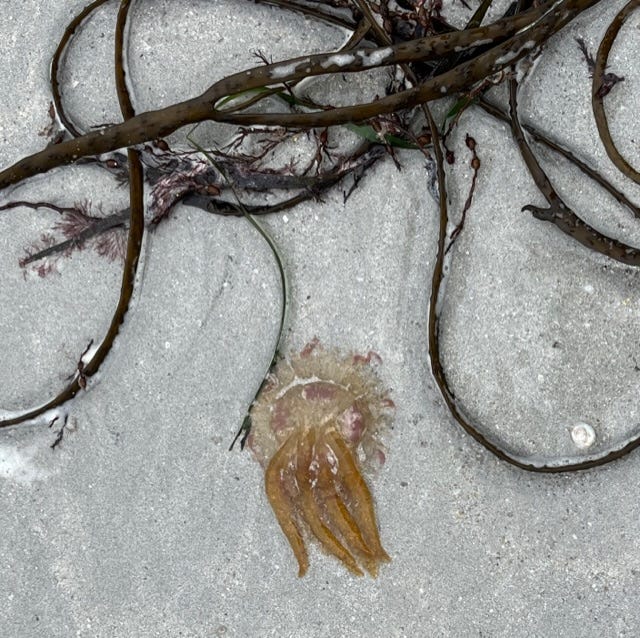 Alright, I'm officially taking a break from jellyfish for now. I don't want to bore you either. I've moved on to a new series of artworks this week, sticking with the sea vibe theme.
---
I am grateful that I spotted this jellyfish. Understanding how they adapt to the changing tides, where low tide exposes them to us - they're out of their element, and knowing that they won't simply perish helps me appreciate their resilience.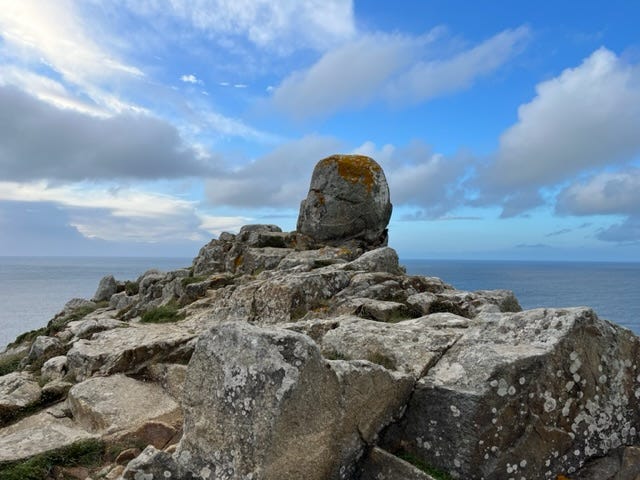 I am also grateful for the unexpected delight of stumbling at the local farmers' market and taking a walk along the rugged cliffs of Pointe du Raz, where we were fortunate to spot dolphins!
I am grateful for this serene way of slow life and that I can finish my writing while on the road and share it with you today.
What are you grateful today?