So happy you are here!
Join me for a weekly art exploration
that will ignite your creativity and keep those creative juices flowing, no matter your preferred medium.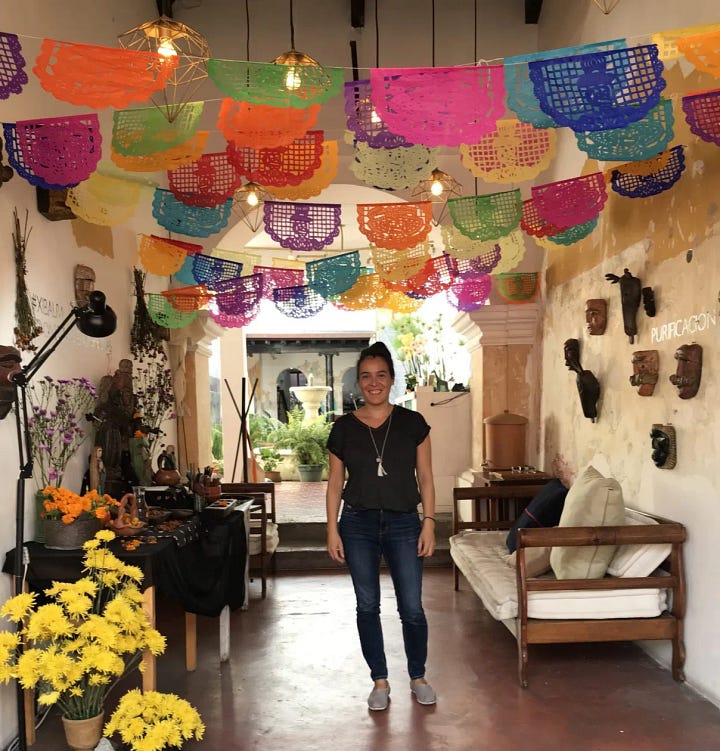 Hi + welcome. I'm Susan.
I'm an artist & creative facilitator. From Australia's wild shores to now based in the enchanting tulip fields in the Netherlands. Always by the sea, picking flowers, striving to bring all these connections together, and having my sketchbook always at hand keeps my adventurous spirit and curiosity alive and vibrant.
What is Happy Surprises?
After facilitating many live workshops, the most common feedback I received was people expressing their surprise at what they had created. So, this space is dedicated to embracing the joy of happy mistakes.
Happy Surprises is a weekly newsletter & community where creativity isn't confined to a hobby or downtime; it's a vital part of your lifestyle. It is a space to rediscover the freedom of painting outside the lines and igniting your creative spirit —regardless of whether you've ever dipped a brush in water or struggled to call yourself an Artist.
I mainly write about my art process, creativity, and creative practice as I explore new places, and love to create on the go while traveling. I'll be sharing my experience in art projects, designed to nurture your art practice. Together, we'll learn to embrace the magic in both the magic and the not-so-perfect (sometimes even 'ugly') art making.
After all, art is a long journey, not a destination.
---
Wondering why to subscribe to this newsletter?
To fully enjoy the experience here, consider becoming a paying member (for only €1,25 a week, you can have more fun than buying more coffee)
By becoming a paying subscriber, you not only support all the work I do, as an independent artist but help keep this newsletter going. Plus you are investing in your creative lifestyle and being part of a community that supports you in your journey.
FREE SUBSCRIBERS
All subscribers get a weekly dose of awesomeness with one post per week

creative, art prompts

Some community access, such as interaction within the comments, private chats, and being part of the conversation
PAID SUBSCRIBERS €5 a month/€ 50 a year
All subscribers get a weekly dose of awesomeness with one post per week

Exclusive community access, lets you connect with like-minded creatives in a chat group and take part in a monthly challenge

Biweekly Live Zoom gatherings, to both nurture & provide accountability for your creative practice

Receive a surprise digital download for inspiration, to be used for your Substack or everyday life
FOUNDING MEMBER €150/year
And there is also a Founding Member option for those who want to support my work more significantly. Additionally, you can consider gifting a subscription to someone by clicking on the button below.
Receive all of the above

🖼️ receive a one-of-a-kind original painting by mail

Plus a delightful surprise digital gift!
About my Creative Journey: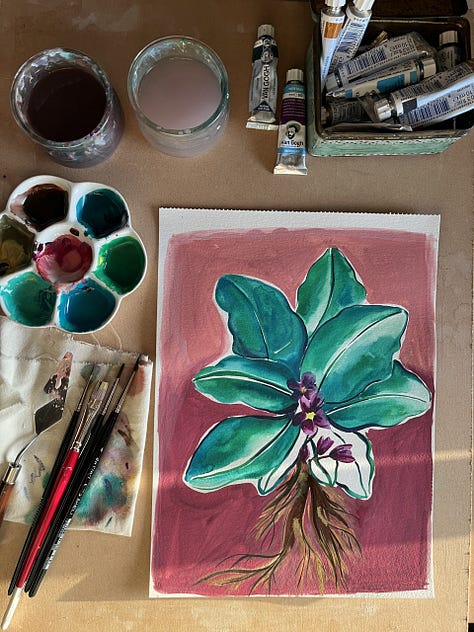 After nearly a decade-long hiatus without picking up a paintbrush, I found myself at rock bottom, yearning for a creative change for something I didn't even know I needed.
It was the start of a 30-day art challenge that reignited my creative spark and slowly led to daily art practice. Unbeknownst to me, it became the creative outlet I desperately craved.
Encouraged by my healing journey, I took on a 100-day art challenge, embracing intuition, playfulness, and imperfection. Today, art continues to be my pathway to self-expression and personal growth infused with mindfulness.
I've learned that creativity is more than a skill; it's essential for well-being and not just a pastime.
That is why I am deeply passionate about helping others unlock their creativity and embrace playful exploration. It's about embracing those happy mistakes, where painting outside the lines not only brings joy but also a sense of calmness and fulfillment.
See more of my original artwork here
Follow me on Instagram here
Subscribe to Happy Surprises
People
Susan Jimenez
Artist living abroad, finding connections through wildflowers, the sea, and travel experiences. If your heart longs for more creativity and a creative practice filled with prompts that encourage painting outside the lines, join me 🌻🧜🏼‍♀️